Products tagged with 'man'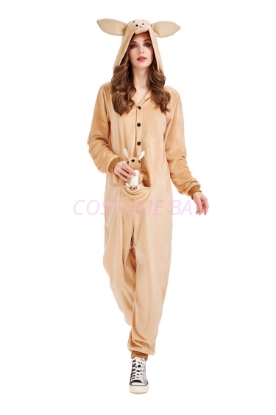 Whether for cosplay, costume party, sleepwear, or just simply chilling out, you will be sure to have a good time, and be very comfortable doing so. Our unisex Jumpsuit are aimed to be comfortable and adorable at the same time, for both men and women, adults and kids. They are very easy to slip on and button up. While they are baggy enough to offer a comfortable range of movement, the fleece material of the Onesie will keep you warm at the same time. Our Jumpsuit are easy to put on and so comfy, you would never want to take them off!
Perfect Costume Idea for costume parties,dress-up parties, Easter and Halloween! Just remember to practice those prayers!